Sony PS5 Showcase Event Announced
Sony PS5 Showcase Event is finally announced by a long waiting time. Now, all the fans of this upcoming gaming console will be able to get all the answers to their questions related to this upcoming PS5 such as its pricing, release date, availability, and much more.
Here, you will know the date of the Sony PS5 Showcase Event and all information related to this upcoming event. Let's explore them without any delay.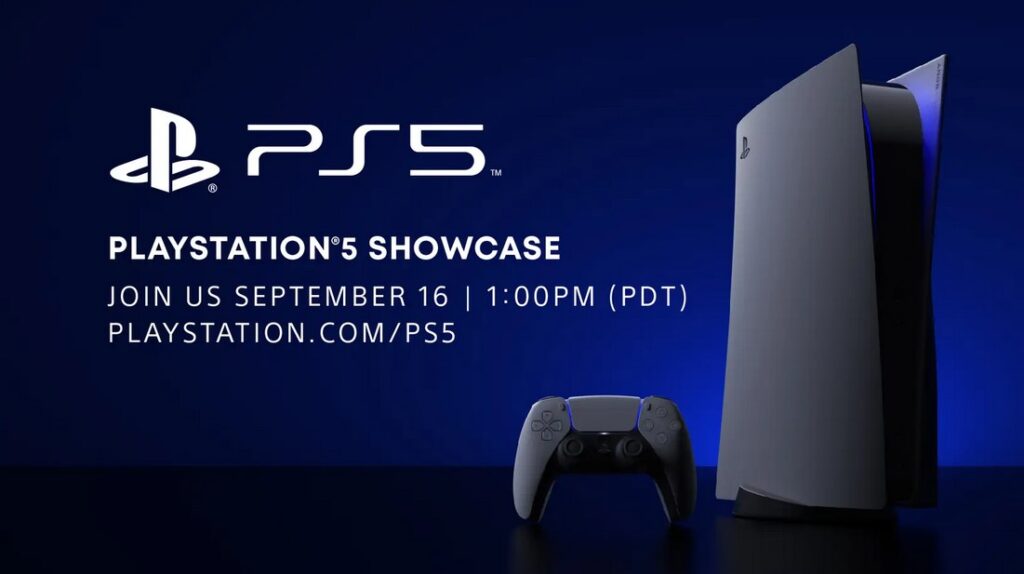 Sony PS5 Showcase Event Announced
Finally, Sony PS5 Showcase Event is announced. This event will take place on September 16, 2020, at 1 PM Pacific Time. The day is Wednesday. It means that you will not have to wait too much for this upcoming event. In this event, you will get complete information related to the release date, pricing, availability, and much more.
This Sony PS5 Showcase Event will last for a total of 40 minutes. It meant that you will get the answers to all your questions within this short period. You will be able to watch this live event on both Twitch or YouTube. So, do not forget to watch the live Sony PS5 Showcase Event on Wednesday, September 16, 2020, at 1 PM PDT, 9 PM BST, 10 PM CEST.
You can also read: Xbox Series X & S Release Date
This event is organized by Sony just after the reveal of the release date and other information about the upcoming Xbox gaming consoles by Microsoft. It would be amazing to see a competition between both these high-end gaming consoles as both will release this holiday.
As the release date and pricing of this upcoming PS5 is already leaked, this event will confirm whether all the leaked information was true or not. According to the leaks, PS5 may release on November 17, 2020, and it may be priced around $399 and $499 for Digital edition and Standard edition respectively.
You can also read: Sony PlayStation PS5 Console Games list
Here is the official tweet from the official PlayStation page regarding this showcase event. We have embedded it for you.
PlayStation 5 Showcase broadcasts live this Wednesday at 1pm Pacific Time: https://t.co/W4gkVp7pdv pic.twitter.com/Nn33RT0yki

— PlayStation (@PlayStation) September 12, 2020
As you can also see that they have also included a small video about this upcoming showcase event. This gaming console is going to be amazing and now, you will have to wait for a little time to know the official release date, it's pricing. Since Xbox Series X is going to be more powerful, all the people want this upcoming PS5 at a lower price. If you will check out the comment section of this tweet, you will know that most people are supporting Xbox Series X.
The reason behind this is simple, Xbox Series X is powerful than PS5 on paper. Apart from that, Microsoft is also releasing cheaper gaming consoles Xbox Series S as well as Xbox Series V (rumored). Due to this, there will be a variety for gamers to choose a perfect gaming console from the famous Xbox gaming console series. while in the case of Sony PlayStation, there will be only two choices, one is the Standard Edition while the other one is the Digital Edition.
You can also read: Nvidia GeForce RTX 3070, 3080, 3090 Pricing and Review
Are you excited for the upcoming Sony PS5 Showcase Event dated on September 16? We are super excited about it. Tell your opinion about this event in the comment section below.
Conclusion: Sony PS5 Showcase Event Announced
In conclusion, we hope that you have got the complete information related to Sony PS5 Showcase Event. You will get the complete details of this amazing gaming console on September 16, 2020. If you have any questions or queries related to this, you can ask us in the comment section. We are here to help you in solving all your queries and questions.
You can also read: Joe Biden Animal Crossing Campaign