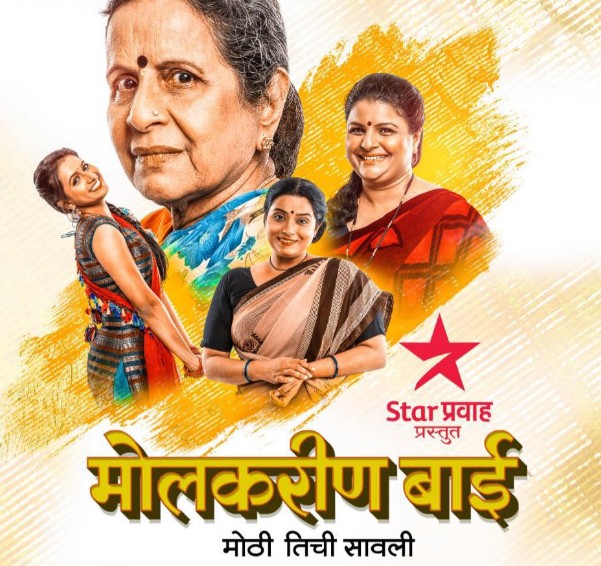 Molkarin Bai All Cast With Real Names
Molkarin Bai Serial started on 25 March 2019. In very short span of time, it has become one of the most watch Marathi Serials. Molkarin bai is the story of Maids who do housework in society. The serial is very entertaining and all actors are performing very good. Because of the popularity of serial, many people want to know about Molkarin Bai All Cast With Real Names.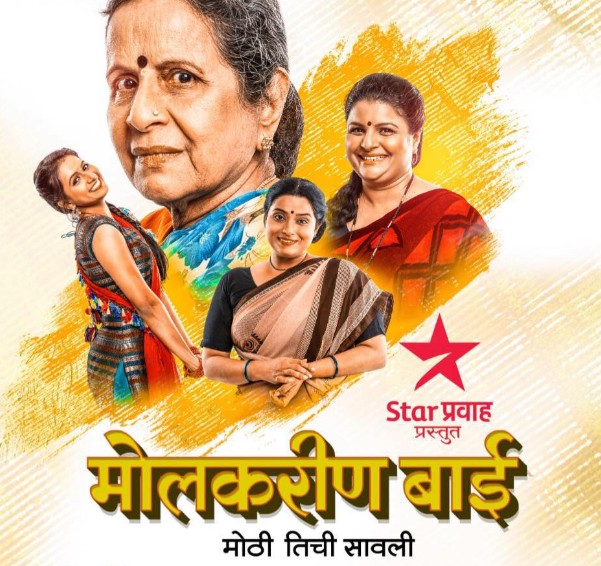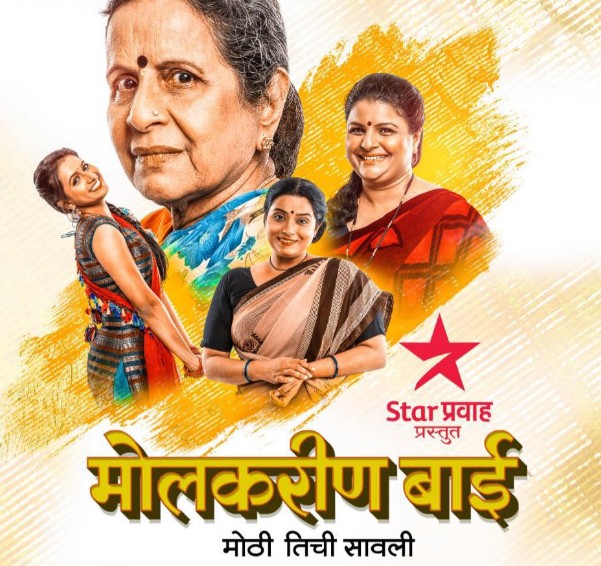 As this serial is based on the life of Maids, all leads are female actresses. Story of Molkarin Bai is focused on struggles in the life of Maids. Also, it talks about their rights. Serial has got very positive responce from the Audience. The lead roles of Maids are played by Usha Nadkarni, Supriya Pathare, Sarika Nilatkar Nawathe, and Ashwini Kasar.
Molkarin Bai All Cast
Usha Nadkarni as Durga Tai
Supriya Pathare as Ambika
Sarika Nilatkar Nawathe as Anita
Ashwini Kasar as Gunjan
Bhargavi Chirmule as Mukta
Sanika Gadgil as Nisha
Tanvi Nitin as Piyu (Priyanka)
Pratiksha Jadhav as Ranjana
Atul Aaglaave as Ritik Shinde
Shreyas Raje as Sagar
Amey Borkar as Satya
Sandesh Jadhav as Anil Shinde
How to Watch Mokarin Bai Serial
Molkarin bai serial can be watched daily Monday to Saturday on Star Pravah at 8.30 PM. If you want to watch it online then you can watch it on hotstar.com
Check Also: Rang Maza Vegla Star Cast | Actress Name | Star Pravah Serial