Animal Crossing Mooncake QR Codes for Free 2020
Two Animal Crossing Mooncake QR Codes are provided for free by Nintendo Hong Kong. These QR Codes will help you in getting Mooncake hats for free. This is actually released to celebrate the Mid Autumn Festival.
Here, you will get the Animal Crossing Mooncake QR Codes easily. We have also provided the guide to redeem it in the game. Read this article completely to know about it in detail. Let's explore this complete article about these QR Codes.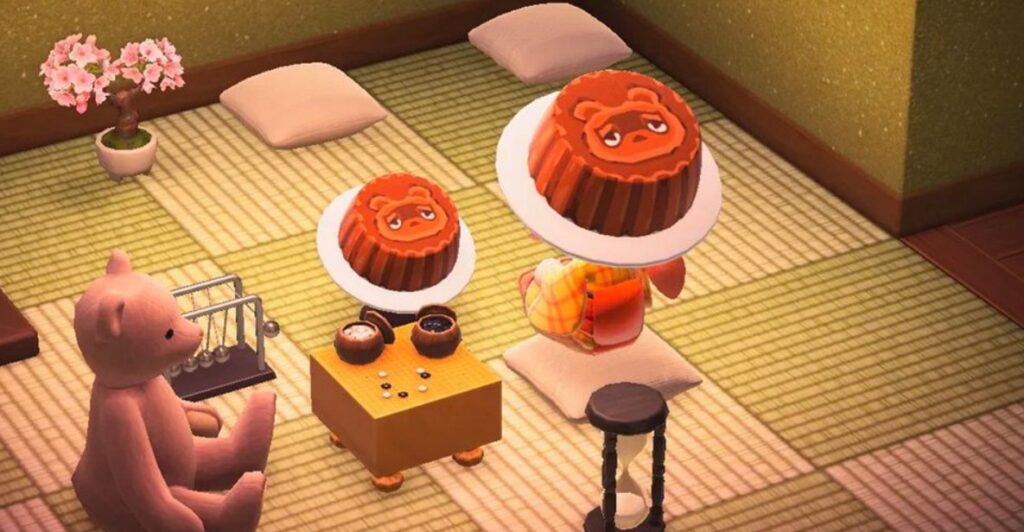 Animal Crossing Mooncake QR Codes
Mid Autumn Festival is included in the Chinese holidays. In order to celebrate it, Nintendo Hong Kong has released two Animal Crossing Mooncake QR codes to add Mooncake hats in the game. In case you do not know, Mooncake is eaten in the Mid Autumn Festival in China. It is actually a type of pastry that has a filling of red bean paste. It also has a thin crust. That was enough information about Mooncake and the Festival. Now, let's come to our main topic.
One of the Mooncake hats has Tom Nook and the other has Leaf on it. The leaf symbolizes this game. Only two hat designs are released now by Nintendo Hong Kong. We have attached the QR codes of both hats below. After that, we have also guided you to redeem them.
You can also read: Virtua Fighter x Project Announced
Now, it is necessary to know how to redeem these codes.
How to redeem these QR Codes?
If you have unlocked the Able Sisters shop, only then you will be able to use these codes to get custom hats. Apart from that, you will also need a Nintendo Switch Online Subscription and internet connection. If you fulfill these things, then you will just need to open the Nintendo Switch Online app and scan the above given QR Codes.
Using this method and QR Codes, you will be able to easily get these amazing mooncake hats in the game. It will be really interesting to celebrate this Mid Autumn Festival with these two amazing custom Mooncake hats in your Animal Crossing game.
You cal also read: Pokemon GO October 2020
This was the method to redeem these QR Codes. If you do not have Nintendo Switch Online, then you can get it easily from its official site.
Animal Crossing New Horizons is one of the popular games of the current time. It is one of the most amazing games that you can enjoy on your Nintendo Switch. At the current time of the Corona pandemic, all people are celebrating festivals in the game. Animal Crossing is also getting a Halloween themed update. And now, there are two Mooncake QR Codes to help you in celebrating the Mid Autumn Festival.
You can also read: Animal Crossing Halloween Update
This amazing game is actually a life simulation video game. It is developed and even published by Nintendo. You can easily live on the island and explore everything here. It is the best selling game in the popular Animal Crossing series. You can know about its popularity by just its number of downloads. More than 22 million copies of this game are sold now.
You can also read: Pokemon Sword & Shield Expansion Pack
This was the complete guide on Animal Crossing Mooncake QR Codes. Hope it will help you in easily redeeming the code. Do not forget to share your opinion about this guide and these QR Codes in the comment section below. We would love to hear it from you.
Conclusion: Animal Crossing Mooncake QR Codes
In conclusion, we hope that you have got the complete details about Animal Crossing Mooncake QR Codes. So, do not wait and redeem it now. If you have any questions or queries related to this, feel free to ask us in the comment section. We are here to help you in solving all your queries and doubts.
You can also read: Joe Biden Animal Crossing Campaign